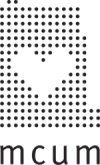 MISSION
Monroe County United Ministries creates lasting solutions to economic, educational and social injustice in our community through quality services, collaboration and innovation.
VISION
Our vision is a community free of poverty and injustice.

HISTORY
In 1939, the Bloomington Council of Church Women, now called Church Women United (CWU), appointed a committee to investigate the community's greatest needs. The committee developed a plan to bring together religious organizations to provide childcare services for the low-income families living on the northwest side of Bloomington, then called "Pigeon Hill." The Bloomington Day Nursery opened in the fall of 1940.
Services eventually expanded to include after-school care for older children, with programs ranging from knitting clubs to reading groups. The Bloomington Day Nursery changed its name to the Christian Center to better reflect its growing scope of services. In 1951, a new building was built on West 14th Street. Today, this building houses MCUM's Emergency Services Program and administrative offices. Over time, services expanded to include the Christian Center Federal Credit Union, tutoring programs, a rummage room, music lessons, and many more offerings.
In 1968, the center's rummage project was expanded to create Opportunity House at 907 W. 11th Street. Church Women United provided the volunteers and initiative to start this resale shop, which proved to be an incredible success from the day the doors opened.
The 1970's brought many changes. The Christian Center changed its name to Monroe County United Ministries (MCUM). The mission shifted to providing outreach opportunities to local congregations and community worship services were no longer offered at MCUM. In 1975, after two years of planning, fundraising and building, a new preschool building opened with the capacity to serve 60 children. And in 1999, the preschool was renovated and expanded with the capacity to serve 97 children.
In 2004, MCUM launched its signature fundraising event, the Spring Luncheon & Auction, which is still a major part of the organization today. The following year marked MCUM's first Each One Feed One Community Food Drive to restock the emergency food pantry when it faced closure. The food drive was a community success that MCUM still runs every summer.
MCUM provided the first preschool facility, the first emergency shelter for the homeless, and one of the first social service organizations in Monroe County. Many services and organizations in the Bloomington area began at MCUM, such as the Community Kitchen and Headstart, before becoming an agency of its own. The local faith community started this organization and many of the founding congregations are still operating and supporting MCUM today.