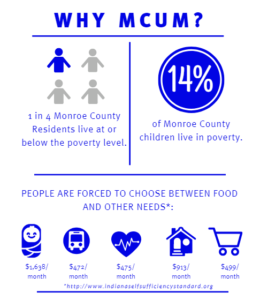 It takes 7,000 pounds of food every month to keep our food pantry stocked.
$28,000 in financial donations are required each month in order to run both of our programs.
Serving our community, saving our planet!
Thanks to a generous grant from the Citizen Action Coalition Education Fund, MCUM was able to install a solar system at Compass. Not only will this system help us do our part to fight climate change, and it will also help us save about $2,000 a year!
Check out our energy savings!
Check out our energy savings by going to MCUM's Solar Edge Dashboard.