$51 makes sure a family of 4 has food to prepare and share meals for 3 days.
$230 provides one week of high-quality childcare for a 3-year old at Compass Early Learning Center.
$696 supports one person in the Your Path program for one year.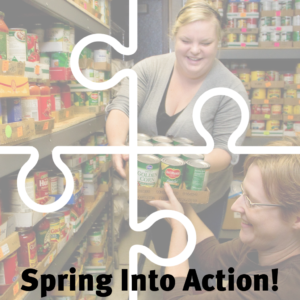 Donor Transparency
Strategic Plan - coming soon!
The Development Team
Katie Broadfoot, Executive Director
Mary Jean Holwager, Development Director
Madison Silvers, Development Associate & Volunteer Coordinator
1-812-339-3429 ext. 18
mjholwager@mcum.org