Monroe County United Ministries creates lasting solutions to economic, educational, and social injustice in our community through quality programs, collaboration, and innovation.
Mission Statement
Eliminating generational poverty for the people we serve.
We offer two main programs, which, when combined, facilitate the elimination of generational poverty. Through our Your Path program, the older generation assesses their current position in one or more areas (family stability, well being, education and career, financial management) and sets small micro-goals to measure progress over a 3-5 year period toward a larger end-goal. Their children may attend Compass Early Learning Center, which offers high-quality, licensed care and an accredited curriculum for children, with a primary focus on low-income children.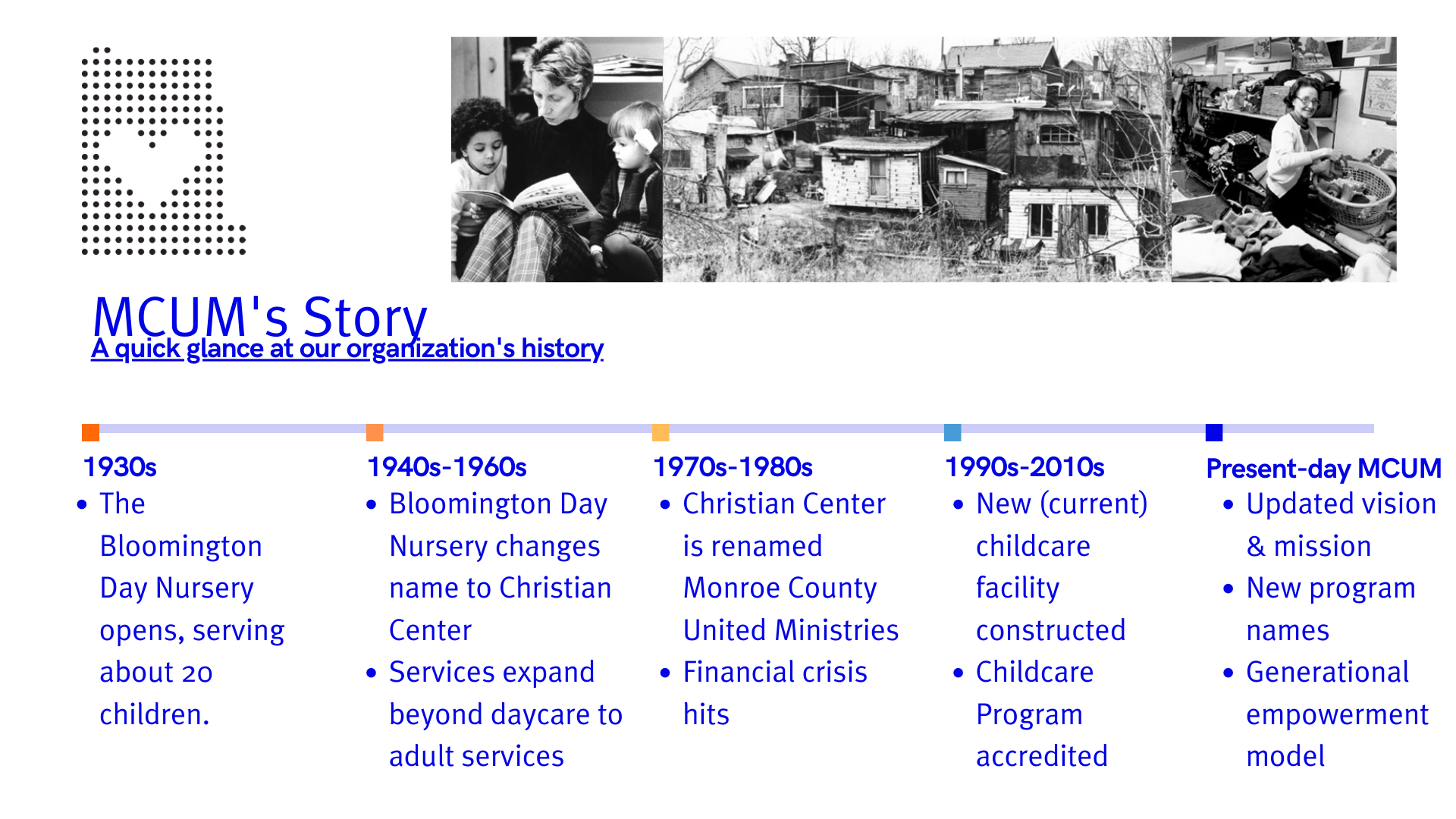 Whether it is making sure your family has food to eat, your child has a safe place to learn during the day, or something else, we offer many resources to improve the quality of lives!
Our Services
This document provides some insight to our community and its needs, which drive the work we do here at MCUM.
Read More
We offer a variety of volunteer positions and we accept monetary and in-kind contributions.
Read More